JARSTAR Model No.:DTF-10W-50W IP44 60Degree/90Degree
Downlights are the all-purpose of lighting fixtures as they are used as a component of a good lighting plan in most lighting projects. A downlight is most often used to provide general lighting in a specific space. But how do you pick the LED downlight that you need in your space? There are so many options out there!
The higher the ceiling, the further the light source is from the surface you need to illuminate which will require a certain type of downlight fixture. When using a downlight with a narrower beam angle such as the LED gimbal (40°) downlight, the intensity of the light that hits the floor is greater than if you use a fixed downlight with a wide beam angle (120°). With a wide beam angle, light is dispersed into the air, leaving the surface area darker.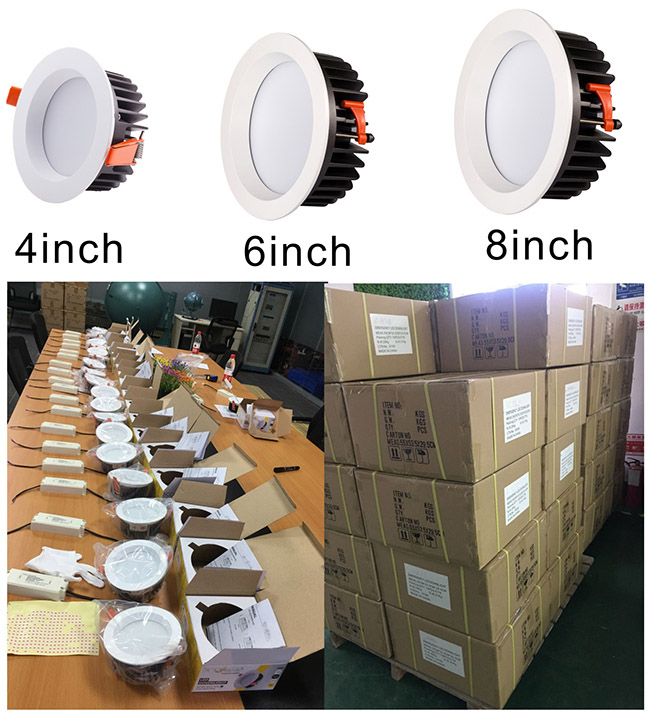 What needs to be illuminated in the room? Do you need general lighting or task lighting? Check out our blog article on the 3 Basic Types of Lighting to help make your decision.
If your light source has a narrow beam, it allows the light to be concentrated onto surfaces where the task is performed.
A wide beam will not allow light to reach the surface that needs to be illuminated. The wide beam option is preferred in ambient or general lighting.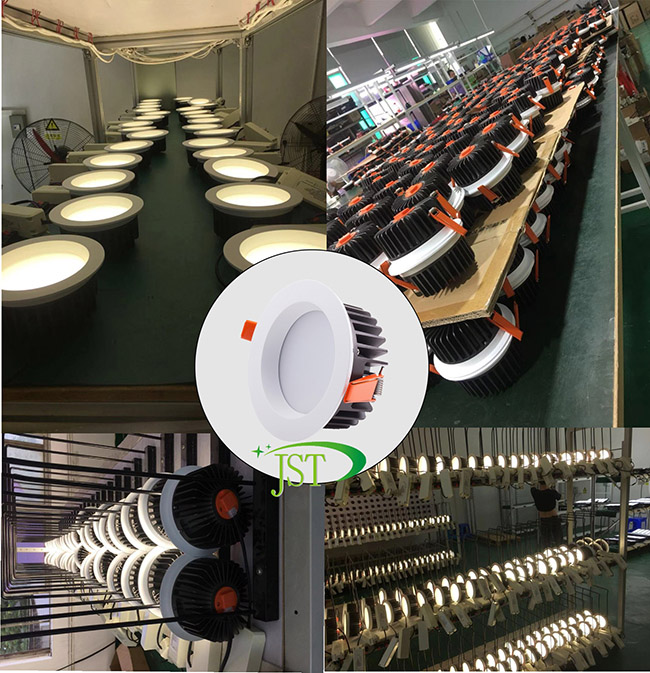 Do you wish to direct the light in a specific area? With the LED gimbal downlight, the module can be rotated 360° and tilted 24° downward to the area you want to illuminate.
With a fixed LED downlight however, the direction of the light cannot be changed. Therefore, a specific area of a room or space cannot be illuminated.
What if we were to use fixed LED downlights instead of the LED gimbal downlight for high or sloped ceilings, or for task or accent lighting?
Using fixed downlights in these applications would result in one or more of the following issues:
1.Light will not be concentrated on the area where you need it due to its wide 120° beam angle.
2.More fixed LED downlights will be needed for the same light output.
3.The cost of installation will be higher as there will be more downlights to install.
4.Fixed LED downlights will need to be installed closer together to get the same light output as a LED Gimbal downlight, which may not be the look you want to achieve.
We hope this article helped you determine which LED downlight fixtures are right for your particular needs. When it comes to task lighting and accent lighting, leave it to the very capable LED gimbal downlights. The fixed LED downlight, with a wide beam angle, are best used to provide a uniform level of ambient lighting in a room or space.